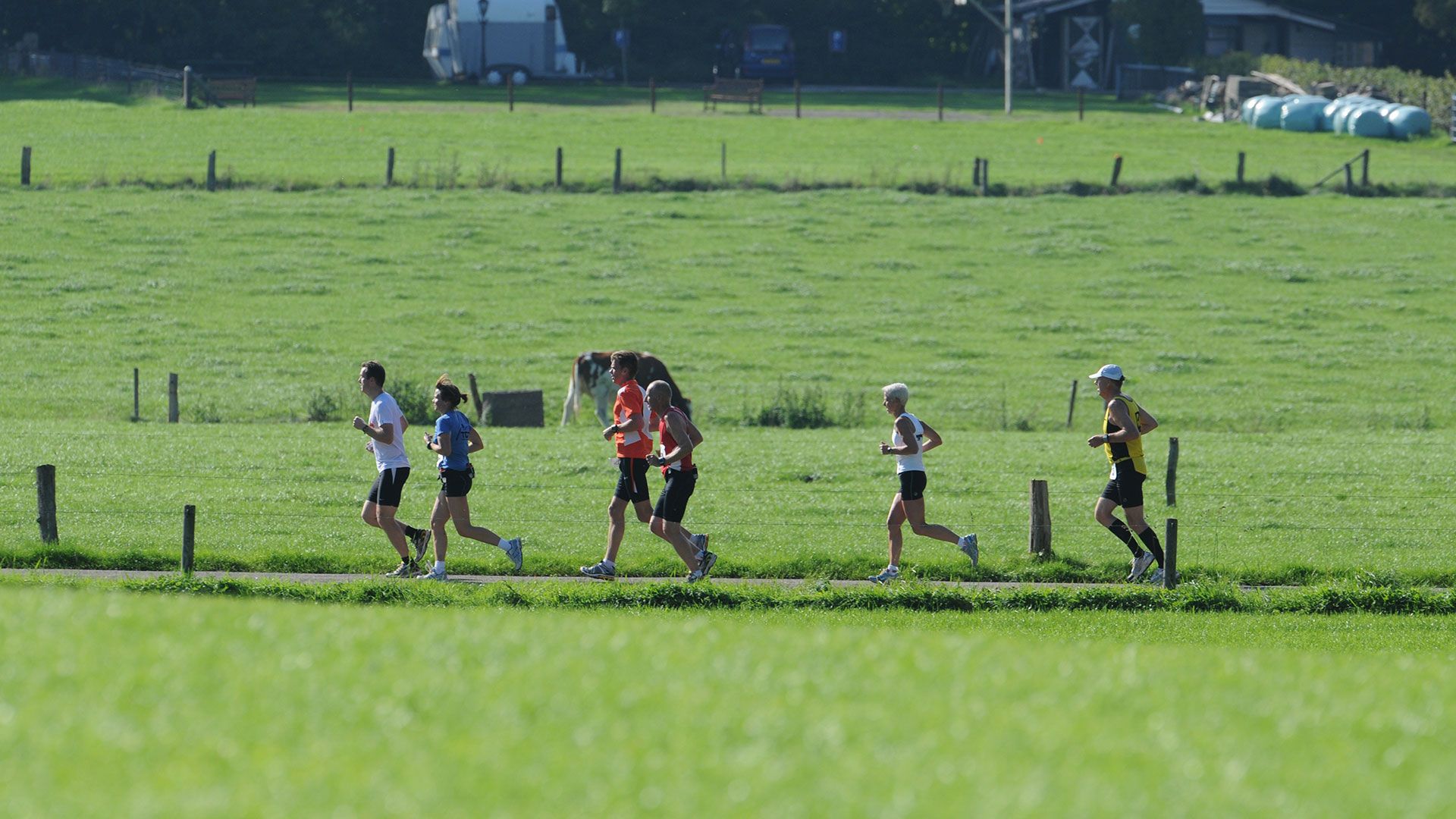 Information
After having been a guest in Weerselo for years, in 2007 LAAC Twente returned to its roots of existence: Oldenzaal.
From the historic center, various distances are run that lead across the hilly outer area.
Main distance is the half marathon. In addition to the well-known Twentsen hills, such as the Tankenberg and the Paasberg, the runners are also guided along famous tourist attractions.

The HalveMarathonOldenzaal (untill 2017 Huttenkloasloop) is pure promotion of Twente.
The run differs from other events in the running calendar in the type of course. Enjoying nature on the move will be more important to many than a fast end time.
LAAC
"Lange Afstand Atletiek Club Twente", abbreviated LAAC Twente, is the organizer of the HalveMarathonOldenzaal in Oldenzaal.
The club has about 400 members. Beginners and experienced runners are accompanied by competent trainers.
All year round there is added work after different running events. More information can be found at: www.laactwente.nl
We support a charity every year, this year it's Stichting Leergeld Oldenzaal.
You can also donate an amount when you register.
For more information: http: //www.leergeld.nl/oldenzaal/